Introducing our alumni fellows.
---

Aya Chebbi, Tunisia, Age 30
Aya Chebbi of Tunisia is founder and chair of the Afrika Youth Movement, a pan-African, youth-led organization established in 2015 that strives to create a continent that respects the rights of all its citizens and achieves peace, equality and social justice. In just three years, the movement has grown from a Facebook group of 500 followers to more than 10,000 members from 40 African countries while Chebbi has crossed the continent to speak about the youth-led revolutions that started in her country. She has supported, trained and worked with hundreds of social movement leaders, feminist groups, and youth activists on mobilization and peace-building. A columnist for openDemocracy, Chebbi has been a United Nations Advisor on gender and youth since 2014 and also serves on the Board of Directors for CIVICUS, the International Steering Committee for the United Network of Young Peacebuilders, the World Refugee Council and the Advisory Committee for FRIDA The Young Feminist Fund. In 2016, Chebbi was recognized by Africa Youth Awards as one of the Most Influential Africans in the World and by ArabianBusiness as one of the 100 Under 40 Most Influential Arabs in the World, and appeared on The Huffington Post's List of Incredible Young Women from Around the World. She received the 2017 Pan-African Humanitarian Award on youth and gender equity from Pahawards.
"This has been an important journey of self-reflection for me. 

Asking the tough and right questions is difficult. This coaching 

opportunity allowed me to dig into my personal and leadership 

goals. I'm grateful to have left with clarity. Thank you for 

this wonderful program."     

- Aya Chebbi

Qabale Duba, Kenya, Age 27
Qabale Duba of Kenya is founder and chief executive officer of the Qabale Duba Foundation, an organization that champions for the rights of girls and women in rural villages in northern Kenya by facilitating their access to education, health, social services and economic empowerment. Through its Pads and Pants (PAPA) project, the foundation distributes reusable sanitary towels and undergarments to girls to ensure that they do not miss or drop out of school and to women to ensure they do not suffer indignity due to the lack of these basic necessities. The foundation also champions against harmful cultural practices including genital mutilation and early forced marriages, advocates for maternal health and safe motherhood practices, bridges the gap between warring communities in northern Kenya using women and youth as peace agents at yearly celebrations, and offers youth mentorship programs. In 2013, Duba was awarded Miss Tourism Kenya Peace and Investment national titles and began to advocate for women's empowerment. In 2016, she was awarded a Mandela Washington Fellowship through the U.S. Department of State's Young African Leaders Initiative (YALI). In 2017, she received the Next Generation Women Leaders Award for East Africa from McKinsey & Company and also was awarded the Akili Dada Fellowship for transformative young African women leaders.
"Thank you for giving me the opportunity to be in the inaugural class. The coaching really helped me to be a better leader than I was before. I am a proud alum."     -Qabale Duba

Onyedikachi Ekwerike, Nigeria, Age 27
Onyedikachi Ekwerike of Nigeria is founder and chief executive officer of the Postpartum Support Network Africa (PSN Africa), a nonprofit organization established in 2016 which works to raise awareness about perinatal mood and anxiety disorders in Africa. Focused on educating mothers about postpartum depression and providing free postpartum depression screening, the organization is also building a network of professionals who are passionate about helping mothers suffering with perinatal mood and anxiety disorders gain access to quality mental health care. In just over two years, PSN Africa has become the largest maternal health organization in Africa, supporting women in four countries (Nigeria, Ghana, Kenya, Botswana); it plans to reach another six countries by 2020 and eventually serve the entire continent. Internationally recognized for its work, PSN Africa is a proud member of the task force that executed the first World Maternal Mental Health Day on May 5, 2016. A graduate of Lagos State University and the University of Lagos, Ekwerike is a leading clinical psychologist, expert on emotional intelligence, and spearheads an awareness campaign on Postpartum Depression throughout the African continent. In 2017, he was awarded a Mandela Washington Fellowship through the U.S. Department of State's Young African Leaders Initiative (YALI) to study civic leadership at Kansas State University.
"The fellowship has been life changing. It has helped me dream more, opening my mind to the limitless opportunities I have for growth and impact. At the start of the program, I had set a goal of helping my organization successfully transition into a phase where it would no longer be solely dependent on me to thrive. By setting clear goals and having a coach who holds me accountable, I have made very significant progress."     -Onyedikachi Ekwerike

Andres Escobar, El Salvador, Age 31 
Andres Escobar of El Salvador is co-founder and chief executive officer of IMPCT International, a social enterprise dedicated to transforming low income and urban slum communities in Latin America, Africa and Asia through education. IMPCT directly sources coffee products from these communities, invests the profits back into local women who run their Playcare preschools in El Salvador, Guatemala, South Africa and Taiwan, and—through its innovative website—allows its customers to become founders of these schools. The organization was founded in 2015 by Escobar and three of his MBA classmates at Taiwan's National Chengchi University after besting 50,000 challengers to win the $1,000,000 Hult Prize Challenge at the finals hosted by the Clinton Global Initiative. In addition to coordinating IMPCT operations in Latin America, Escobar guides corporations in creating corporate social responsibility programs to help educate children in underserved communities and is an entrepreneurship professor at ESEN in El Salvador. In 2015, he was selected as a Global Shaper—a community of young citizens from around the world with great potential for future leadership roles in society—by the World Economic Forum. Since 2016, he has served as an Ambassador for the Special Olympics. In 2017, he completed the Global Competitive Leadership Program at Georgetown University.
"This fellowship helped me organize my ideas for less planning and more action. Our social enterprise was going through some turbulence and the program helped me to focus on specific goals. In less than two months, I started to see tangible results."     -Andres Escobar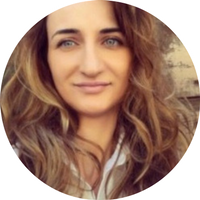 Gabriela Ivan, Romania, Age 30
Gabriela Ivan of Romania helped to found and currently serves as marketing manager for FIRST Tech Challenge Romania. The international nonprofit FIRST Tech Challenge was founded in the U.S. in 1989 by inventor Dean Kamen. It designs accessible, innovative programs that motivate young people to pursue education and career opportunities in science, technology, engineering, and math, while building self-confidence, knowledge, and life skills. Ivan is among the founding team of Asociatia Natie Prin Educatie, the Romanian organizer of FIRST events including FIRST Tech Challenge Romania, which has become an active force in STEM education in Romania—empowering students on their educational journey as they "learn by doing" and "having fun" creating robots from scratch. In 2017, Ivan led the Romanian delegation at the FIRST Global Robotics Olympics in Washington, D.C.—the first time the country competed among representative teams from 160 countries. In just two years, FIRST Tech Challenge Romania has grown to reach 90 teams, over 1,200 students, 330 mentors and 300 volunteers who will compete at the finals in Bucharest in March 2018. Previously, Ivan, who earned her degree in international economic relations at the American University in Bucharest, organized a wide variety of international leadership and sporting events including ATP and WTA tennis events and World Snooker.
"Take a moment to imagine a time and space in your life in which you are totally inspired to give the best of you, to be the most true version of yourself. This is what the NonprofitCoach Global Leaders Fellowship does. After six months of the program, I feel more connected to my true goals thanks to the coaching calls and the assignments."     -Gabriela Ivan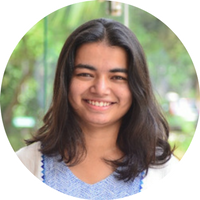 Gauri Mirashi, India, Age 28  
Gauri Mirashi of India is founding director of the Center for Applied Research and People's Engagement (CARPE), previously Civic Response Team, a non-government think tank established in 2014. CARPE partners with government and industry bodies to provide research-driven solutions to civic and environmental challenges in the Aurangabad region. In just three years as the knowledge partner for six municipalities, CARPE has co-created effective and sustainable waste management systems in the region—developing expertise in waste segregation training, collection efficiency, route setting and transportation optimization. This work has impacted over 5,000 people directly and 1.2 million indirectly. Over the next 10 years, CARPE expects to have maximized resource recovery through recycling and biomethanization throughout Aurangabad and beyond. This year, CARPE also started research projects in education and ecological restoration. Mirashi, who holds a degree in environmental studies and politics from Whitman College in Washington State and a post-graduate degree in urban policy and governance from the Tata Institute of Social Sciences in Mumbai, is dedicated to active citizenship and nation building. Focusing on urban development, she aims to make Aurangabad a sustainable city in diverse sectors including public transportation, green cover development, education and tourism.
"The Global Leaders Fellowship program is excellent! It has helped me to improve my understanding of my role as a leader within my organization. Our leadership coach kept us honest by challenging us to set specific six-month goals and monthly targets."     -Madhawi Ramdin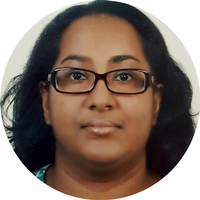 Madhawi Ramdin, Suriname, Age 35
Madhawi Ramdin of Suriname is co-founder and managing director of Equal Chances @ Green Development (EC@GD), a non-government organization founded in 2010 that partners to conceptualize sustainable development approaches, strengthen communities, and conserve natural resources, culture and heritage. For example, EQ@GD supports its rural community clients in the creation of sustainable, alternative livelihood opportunities based on cultural strengths that have the potential to reduce income inequality and also supports the forest and land use sector in developing landscape and forest conservation and sustainability strategies. EC@GD partners with multinational organizations including the Small Grants Programme, Global Environmental Facility, Inter-American Institute for Cooperation on Agriculture, and Caribbean Development Bank. Ramdin has proven experience in liaising with ministries, administrations and civil society organizations.  She is a former CARICOM focal point, a former Third Chamber member of the National Committee for International Cooperation and Sustainable Development of the Netherlands and a former UN Programme Coordinator for Suriname's Ministry of Finance. Ramdin, who holds degrees in agricultural production and public administration, is pursuing a Ph. D. in sustainable development from the Free University of Brussels.
"The NonprofitCoach Global Leaders Fellowship program was like opening a new world for me. Thanks to the coaching program, I discovered new leadership skills and strengths in myself. It was very helpful for defining, making progress towards, and realizing my goals."     -Nana Tsertsvadze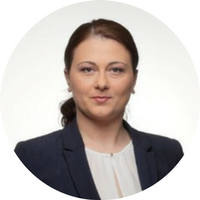 Nana Tsertsvadze, Georgia, Age 35
Nana Tsertsvadze of Georgia is founder and director of Strong Society, a non-government organization established in 2016 which aims to strengthen civil society by engaging rural youth in education, economic development and entrepreneurship, citizenship and democracy initiatives. Tsertsvadze who describes herself as a "soviet child from a small town" wants to transform the Georgian economy by equipping rural youth to move "from employee thinking to employer thinking"—becoming entrepreneurs and building the small to medium-sized businesses Georgia lacks. Tsertsvadze, who holds a master's degree in project management from Georgian Technical University and a doctorate in economic policy from Tbilisi State University, is the author of Georgia's Long-Term Economic Development concept, a policy paper which is highly-valued by the government as well as international financial organizations operating there. She is a consultant and content leader on local engagement for the UNDP Georgia, supporting the National InterAgency Coordination Council for Rural Development and the Rural Development Council of Ajara. She also leads tourism, agriculture and energy sector development at the Business Association of Georgia and is a founding board member of the Georgian Startups Association, an organization which aims to instill entrepreneurial spirit among Georgian youth and support startups in overcoming the challenges of entrepreneurship.
"The very professionally designed program instantly addressed the heart  of leadership and development issues I was facing. Before becoming part of the program, I looked at leaders like aliens--just born with the skills that they had. Now I very clearly know what path to follow to emulate their successes and achievements. I had two specific goals as I joined the program--improve my speaking and writing skills, and utilize them to become a more influential leader in my field. In the last six months alone, I was able to speak at three international and numerous local conferences and events."     -Fayyaz Yaseen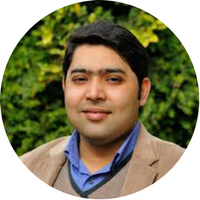 Fayyaz Yaseen, Pakistan, Age 32
Fayyaz Yaseen of Pakistan is founding director of the Pakistan program for Accountability Lab, a U.S.-based nonprofit organization which aims to ensure a world in which people with power are accountable for using resources wisely, making decisions that benefit everyone fairly and ensuring people lead secure lives. Yaseen, who holds a post-graduate degree in international development from Iqra University, has significant experience in governance, accountability, institutional reform and political-economy transitions. In 2010, while working at News Pakistan, a news agency in Islamabad, Yaseen developed interest in socio-political and economic affairs. The more he observed the political economy at play in Pakistan, the more he was convinced that the factor most hindering growth and development was corruption and a lack of accountability of political representatives and public officials. He then worked with leading think tanks in Islamabad, including the Sustainable Development Policy Institute, the Centre for Peace and Development Initiatives and Global Peace Pioneers, to explore and reflect upon issues of corruption and accountability in the public sector. In 2014, while participating in the Atlas Corps/Think Tank LINKS Fellowship in Washington D.C., Fayyaz was introduced to Accountability Lab. In 2015, he founded the program in Pakistan where he now leads a team of 14 with projects spanning the country.
---
Learn more.
Visit Global Leaders Fellowship to learn more about this free six-month leadership development program for the world's best, brightest and most determined social sector leaders, age 25 to 35. Or visit NonprofitCoach™ to learn more about our individual and peer group coaching programs designed exclusively for nonprofit executives and emerging leaders.